Rafting
Video
Watch the video
Upcoming availability
I'm searching...
All availabilities
Prices
From50.00€
Rafting is a fun activity and suitable for everyone, from the wildest to the most fearful: the only necessary requirement is knowing how to swim. Before the actual descent, the Guide will impart a theoretical-practical lesson, first dry and then in calm water, so that all participants know how to face the descent on the Sesia River in flood security. Our Center provides all the necessary equipment and technical clothing.

Monrosa is recognized by the Italian Rafting Federation (F.I.Raft) and only qualified guides operate in the Center.
Types of activities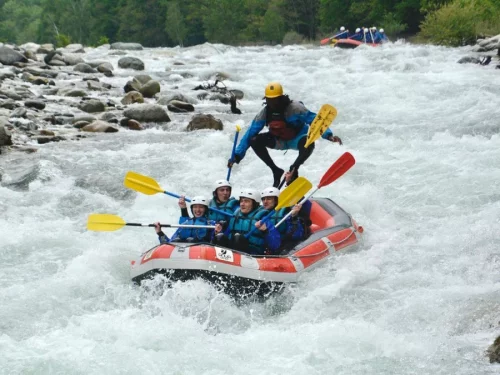 Classic Raftingis perfect for beginners, with expert guides providing safety and support along the way. We are a center recognized by the F.I.Raft. The ideal season is April to September.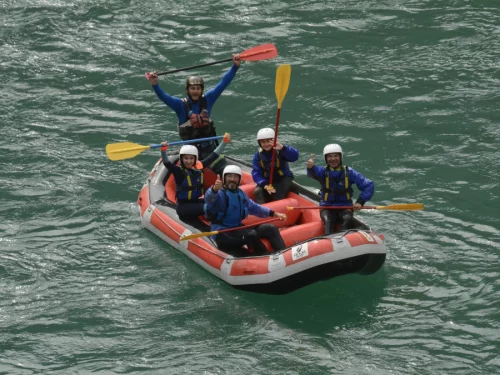 Monrosa Rafting offers a smooth and safe rafting experience for all family members. Our instructors will guide you along the calm and controlled rapids currents, creating a thrilling adventure suitable for all ages.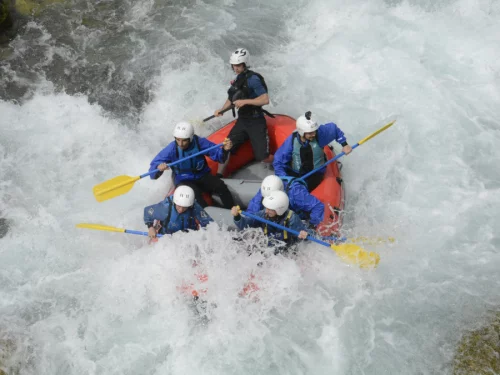 "Rafting Expert" is the ultimate adventure for rafting lovers. Overcome rapids at high speed along the Sesia. With our expert guides, get ready for an adrenaline-pumping and unforgettable experience !