Corporate teambuilding
In our spacious and organized centre, we are able to offer personalized proposals for one or more days for companies of all sectors and to accommodate very large groups.
Our proposals are designed to simultaneously satisfy the business need to build a winning team and the desire for leisure of the participants, thanks to the reproduction of useful situations to proactively develop interpersonal relationships, in a natural and informal environment.

Rafting
River disciplines such as Rafting, constitute an exceptional training for tackling and solve, in an engaging and unusual situation such as the descent of a river, problems that continually arise in corporate life.
Making decisions quickly, enduring situations of stress, accepting a risk, working as a team and in a flexible way, are just some of the qualities that can be enhanced by a well-managed river experience.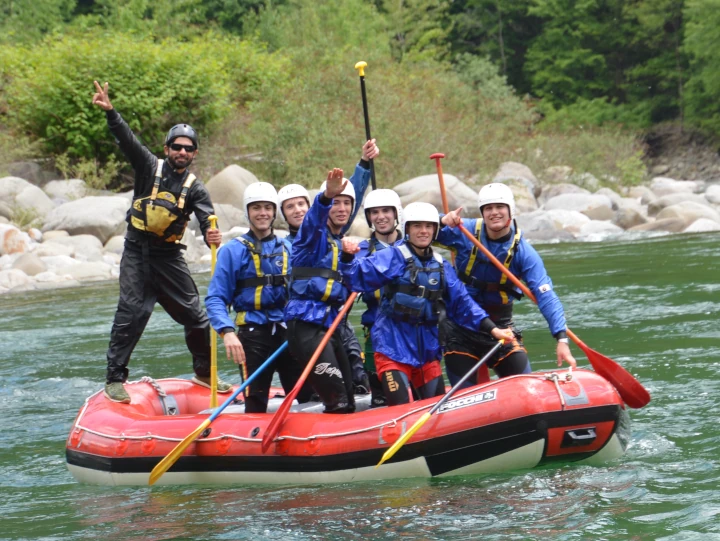 Other outdoor activities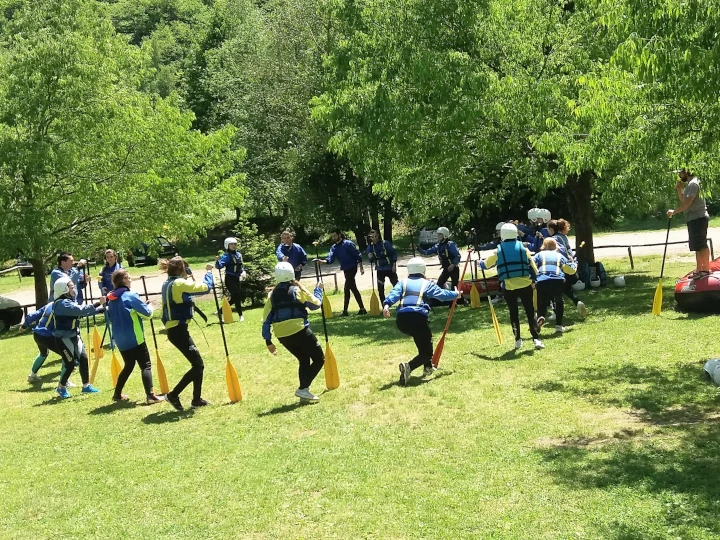 The events are customized according to the needs of the company and the river experiences can be integrated with other outdoor activities.
Problem solving exercises, orienteering, etc...
Classroom meetings, lunches and refreshments can be arranged.

A formative experience
On our channel YouTube you can find an example of our team building activities and many other videos that illustrate our initiatives.
All our instructors are qualified by the federations that regulate river sports (F.I.Raft; F.I.C.K.) and come from all over the world. We are therefore able to organize team building activities in several languages.
for personalized quotes and proposals!
We will take care of satisfying your needs by studying the most suitable training program.
They paddled with us
Many companies have had the opportunity to appreciate, and in many cases repeat, the team building experiences lived with our team.
Riso Scotti, Ernst & Young, Caterpillar, Axa Assicurazioni, Logotel, Web Science, Kijiji, Sorgente Group, CNH Industrial, Decathlon, Aker Solutions, Hauawei Technologies, Efdien Consulting, Ict and Strategy, Schlumberger, Lama Developement, Robur, Volvo Penta, Sell Out 2003, My Way, Atk Consulting, I & G Management, Heineken, BNP, Telecom – TIM, Tecnocasa and many other companies that we apologize for not mentioning