River activity + Bob Alpe Rimasco
From the Alpe Campo restaurant-refuge, easily reached by chairlift, you can set off aboard a fun bob down a descent</strong > at breakneck speed on a track with impressive slopes and curves that will amaze even the bravest.
For adults and children, the Monrosa Canoe and Rafting Center and the Alpe Campo di Rimasco Refuge have organized various offers.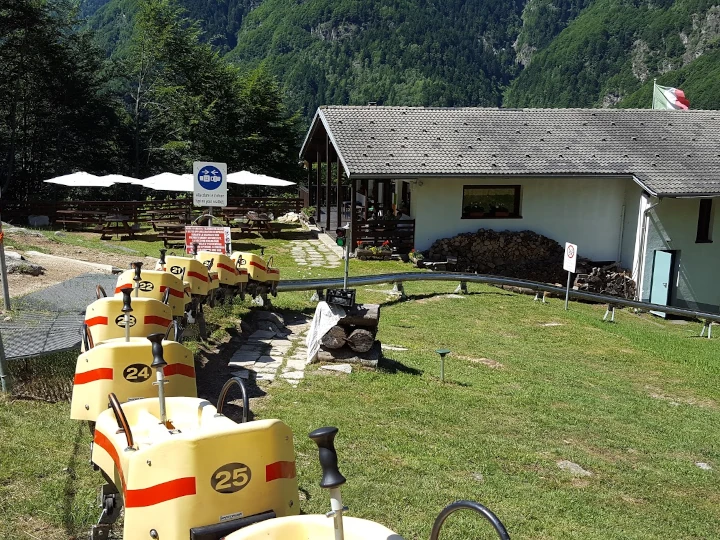 Lunch and Descent
ascent by chairlift from Lake Rimasco to Alpe Campo
+ lunch (choice of first and second courses, coffee, water, house wine)< br />+ bob descent on a fixed track or again on the chairlift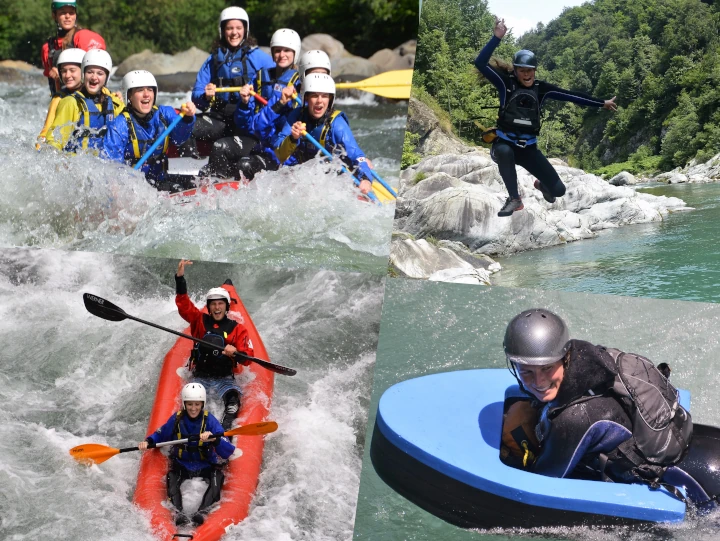 Attività fluviale
Scegli l'attività fluviale da abbinare che preferisci tra:
Rafting, Canyoning, Hydrospeed, Mini-raft
Se non sai cosa scegliere, non ti preoccupare, ti consiglieremo noi l'attività migliore per te!
All inclusive cost
Adults (>18 years) = €90/person
Minors (>10 years) = €80/person (depending on the age, the activities will be Classic Rafting or Soft Rafting)
Children (<10 years) = 43 €/person (*in this case the river activity will be the "baby river" option ")
To satisfy all needs, there are also "All inclusive" proposals (€98) with a menu enriched with appetizers and desserts, the "Afternoon snack" (€80), a snack with a platter of cold cuts, cheeses and local products or an aperitif at high altitude (€85).
From this year you can also sleep at high altitudes!
If after descending into the river you want to try the experience of sleeping in a tent in the mountains, Alpe Campo di Rimasco has equipped a fantastic camping area. The organization provides all the necessary equipment (tents complete with mattresses, sleeping bags, sheet bags and pillows) and each tent is placed on a wooden pitch isolated from the ground.
Even for sleeping, you can choose between different options: "B&B accommodation" (100 €), "aperitif, bed and breakfast" (115 €) and "overnight in half board" (120 €).

Special promotions
Are you celebrating your bachelor (or bachelorette) party? if there are at least 8 of you, your river descent is free!
And if there are 10 of you, lunch will be too!
Reductions also for families and groups